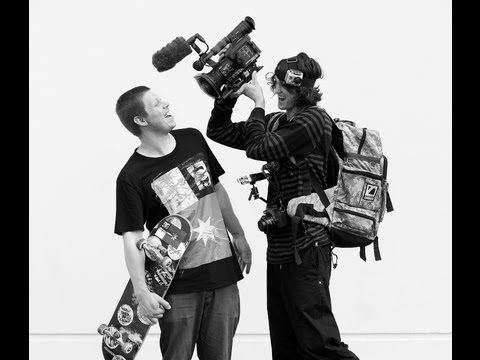 The brand new Cinematographic Project is the lastest movie released by Transworld Skateboarding Magazine, and it presents a mixture of street real skatebording with a little touch of art. Among the skaters that star this release, we can found Chris Ray, Brennan Conroy, Beagle, Torsten Frank, Lee Dupont, RB Umali, Christopher Middlebrook, the Alien Workshop skate team. The main idea of this innovative publication is to presents 12 different skaters exposing the best part of their different styles through the street skateboarding. Morever different cinematographers apply their distinctive recording and editing abilities through the camera.
Mixing arts and skateboarding is nothing new on the scene, but it will aways will present an alternative aproach to what people understand and feel as skateboarding.
The premiere was released on March 30th, 2012, and is already available on differents skateshop among the United states. Creativity and diversity represent what the sport really means, and definitely this what this film deals with. You better check it now!